Family Behavioral Health Programs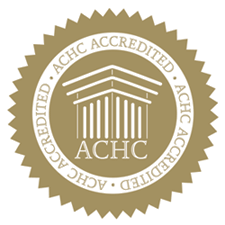 Home Nursing Agency's Family Behavioral Health Programs were accredited by the Accreditation Commission for Health Care (ACHC) in March 2013. Accreditation by ACHC reflects an organization's dedication and commitment to meeting standards that facilitate a higher level of performance and patient care.
Behavioral Health Rehab Services:
Psychological Evaluation – A psychological evaluation is completed to initiate services. The evaluation includes the child, a parent or family member.
Therapeutic Staff Support – Individualized service provided to children and their families.  Therapeutic Staff Support Counselors work with child and family to accomplish goals established by the Interagency Service Planning Team. Interventions typically involve behavioral support to parents by providing strengthening based therapeutic interventions to the child and the family in the home, community and school.  This service is intended to enhance traditional mental health services such as outpatient therapy.
Mobile Therapy – Masters level therapists provide home, school and community services to the individual and family through therapy. Mobile Therapy addresses goals as determined by the Interagency Service Planning Team and BHRS psychological evaluation.
Behavioral Specialist Consultation – Individualized comprehensive assessment of child's behavior in home and school settings as well as any other setting in which the child has significant involvement. Goals and interventions are developed to increase desired behaviors and/or reduce problematic behaviors. The Behavior Specialist Consultant provides direction to the family and service providers in implementing the behavior modification plan.
Center for Counseling:
Provides a broad range of behavioral health services to individuals and families. Group interventions available are insight– orientated therapies including cognitive behavioral, Dialectical Behavioral Therapy (DBT), skill building, co-occurring, psycho‐therapy, Eye Movement Desensitization Retraining (EMDR), Psycho‐educational, system management, art therapy, Emotional Freedom Technique (EFT), drama therapy, art therapy, family therapy and medication management.
Family Support Services: