Home Health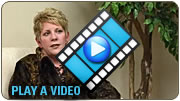 Serving all ages, Home Nursing Agency is the region's only homecare agency offering patient education, innovative technologies, and specialized pediatric and adult services, as well as:
Nursing care
Physical therapy
Occupational therapy
Speech therapy
Nutrition services
Social services
Specialized wound care
IV and chemo therapy
Pediatric specialty care
Daily monitoring of vital signs
What Makes Home Nursing Agency home health remarkable?
A not-for-profit serving all ages in your community since 1968
The region's only home health agency offering hospice, behavioral health, and pediatric services
Our advance-practice health care professionals enhance patient care and support.
Specialized services are offered such as wound care, rehabilitation therapies, and disease management programs.
Nurses are available 24 hours a day, 7 days a week.
Certified home health and hospice programs
Charitable care is provided to patients and families with limited resources or insurance.
How can we help you?

Home Nursing Agency offers care when an injury, chronic illness, or surgery affects the quality of life. Care is available in a personal residence, assisted living facility, or personal care home – wherever one calls home.

Are you returning home from the hospital, rehabilitation center, or nursing home?

Our advance-practice nurses and aides can help you regain your independence and quality of life with a recovery plan led by physical, occupational, and speech therapists.
Do you have a chronic condition such as heart or respiratory disease, high blood pressure, diabetes, or cancer?
With our disease management programs, innovative technologies, and patient/caregiver education, we'll help you monitor your condition at home to prevent ER visits and re-hospitalization.
Do you have a wound that requires care?
Our wound care specialists address all aspects of wound treatment and healing with the most current techniques and products.
Are you caring for an adult or child with complex medical needs?
We can provide IV hydration and antibiotic therapies, chemotherapy, and specialized cardiac care services. Our nurses, therapists, and aides also provide visits and/or around-the-clock care for a sick child, while offering families relief and support.
Service excellence is our mission!
99% of our Home Health Customers recommend us to others. Our award-winning services begin with a dedicated staff:
Advance-practice nurses help patients manage diseases such as diabetes and provide medication management, wound care, cardiac care, and mental health services.
Physical therapists improve a patient's mobility and independence by using treatments such as exercise and range of motion with a focus on safety.
Occupational therapists help individuals with energy conservation and activities of daily living, such as eating, dressing, and bathing using training and assistive devices.
Speech therapists work with individuals who need speech, language, communication, and swallowing training after a stroke, surgery, or other condition.
Home health aides help with personal care and activities of daily living when skilled services are also provided.
Specialty services are also provided by social workers, nutritionists, behavioral health nurses, and grief specialists for both children and adults.
Ranked as a HomeCare Elite agency based on performance measures in quality improvement and financial performance.
Named a National Best Practice Agency for demonstrating superior performance in patient outcomes and excelled in establishing quality measures based on US Home Health Compare scores.