Palliative Care
Our established palliative care team works with patients' primary physicians to coordinate care plans and manage pain while patients receive any desired treatment, at all stages of an illness.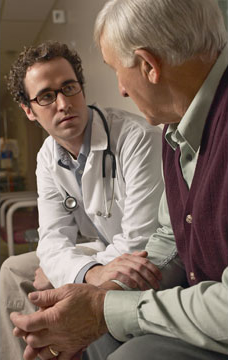 Family Hospice has the largest number of physicians and  nurses board-certified in palliative care in the region. Our palliative care team partners with the physicians and nurses to use methods of pain and symptom control that allow patients to live as pain-free, comfortably and alert as possible.
Palliative care also:
• Offers a support system to help families cope
• Enhances quality of life
• Addresses needs of caregivers
• Improves communication among healthcare providers and resources.
Palliative care is not dependent on prognosis and is offered in conjunction with all other forms of medical treatment.