Advance Care Directive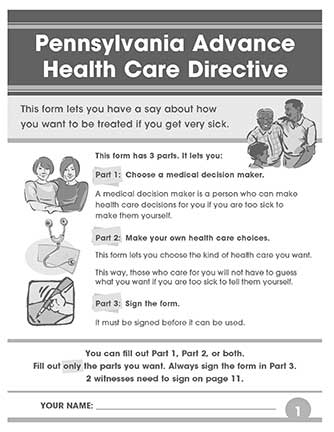 Home Nursing Agency joins the compassionate and caring doctors, nurses and other professionals at UPMC Palliative Services Institute (PSI) to help patients and their families to clarify their goals, values, and wishes when it comes to chronic and life-limiting illnesses in a variety of settings, including nursing facilities and hospitals.
Earlier this year, UPMC developed a new advance directive, the Pennsylvania Advance Health Care Directive, which will be provided for patients and health plan members and also to employees and their loved ones.
Click here to download a free copy of this advance directive.
Having the time for discussion and reflection can often help families and loved ones to understand each other's views can provide peace of mind before a serious injury or illness occurs.