Blair County: Emergency Preparedness for People with Disabilities
About the Emergency Registry Enrollment Program for Blair County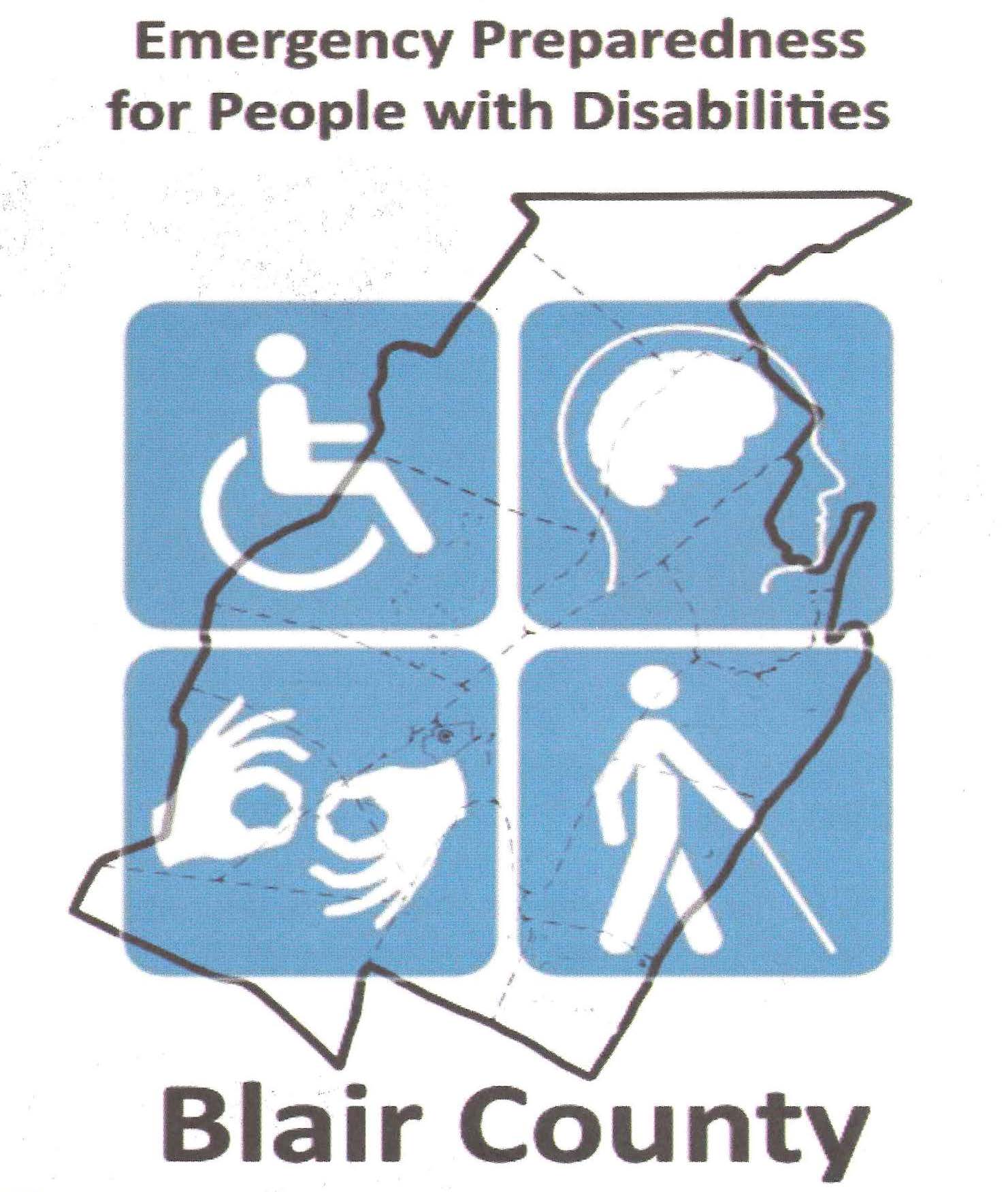 The goal of the Emergency Registry Enrollment Program is to save lives by providing first responders (police, fire or ambulance) with the information they need to safely assist residents of Blair County who have disabilities.
Currently, first responders do not know if someone at a given residence has a disability that may require special assistance such as a hearing or visual impairment, technology dependence, the use of a service animal, etc. These challenges and many others might impact the actions taken by first responders IF they know.
The Emergency Registry Enrollment Program is your opportunity to provide first responders with the information needed to help you during an emergency. This information will be entered directly into the 911 computer system and will automatically be shared with first responders if they are dispatched to your residence. Your information will ONLY by accessed for emergency purposes.
Complete the Emergency Management Agency/9-1-1 People with Disabilities Registry Form
Frequently Asked Questions
What is the purpose of the Registry?
The purpose is to assist first responders and emergency management personnel in being able to safely assist or evacuate people with permanent or temporary disabilities in the event of an emergency.
Why are we asking for this particular set of information?
In an emergency situation, first responders only need enough information to be able to safely assist or evacuate people who are in harm's way or to notify and properly instruct them how to "shelter in place." For example, first responders do not need to know why someone uses an electricity dependent ventilator in order to safely evacuate that person, but they do need to know that person uses an electricity dependent life sustaining device.
Who has access to this information?
The information provided will be accessible only to emergency management personnel and first responders. The information will never be sold and remains confidential.
How do we keep information up to date?
The registry form can be used for an initial entry or an updated entry. An update should be submitted when the information on the form changes.