3/15/2022 According to the 2020 Childhood Bereavement Estimation Model (CBEM), in Cambria County, one in 12 children will experience the death of a parent by age 18. That equates to 2,220 children. Out of 67 Pennsylvania counties, Cambria County has the second highest rate of children who will lose a parent by age 18. Behind this staggering statistic are real children who are struggling with difficult emotions like loneliness, fear, and anger. At the Healing Patch Children's Grief Program, grieving children learn they are not alone and that hope and healing are possible. Learn about how to get involved as a volunteer at an Open House on Mon., April 11 from either 12-1 p.m. or 6-7 p.m. at the Cambria Healing Patch, 118 Ebony Rd., Ebensburg.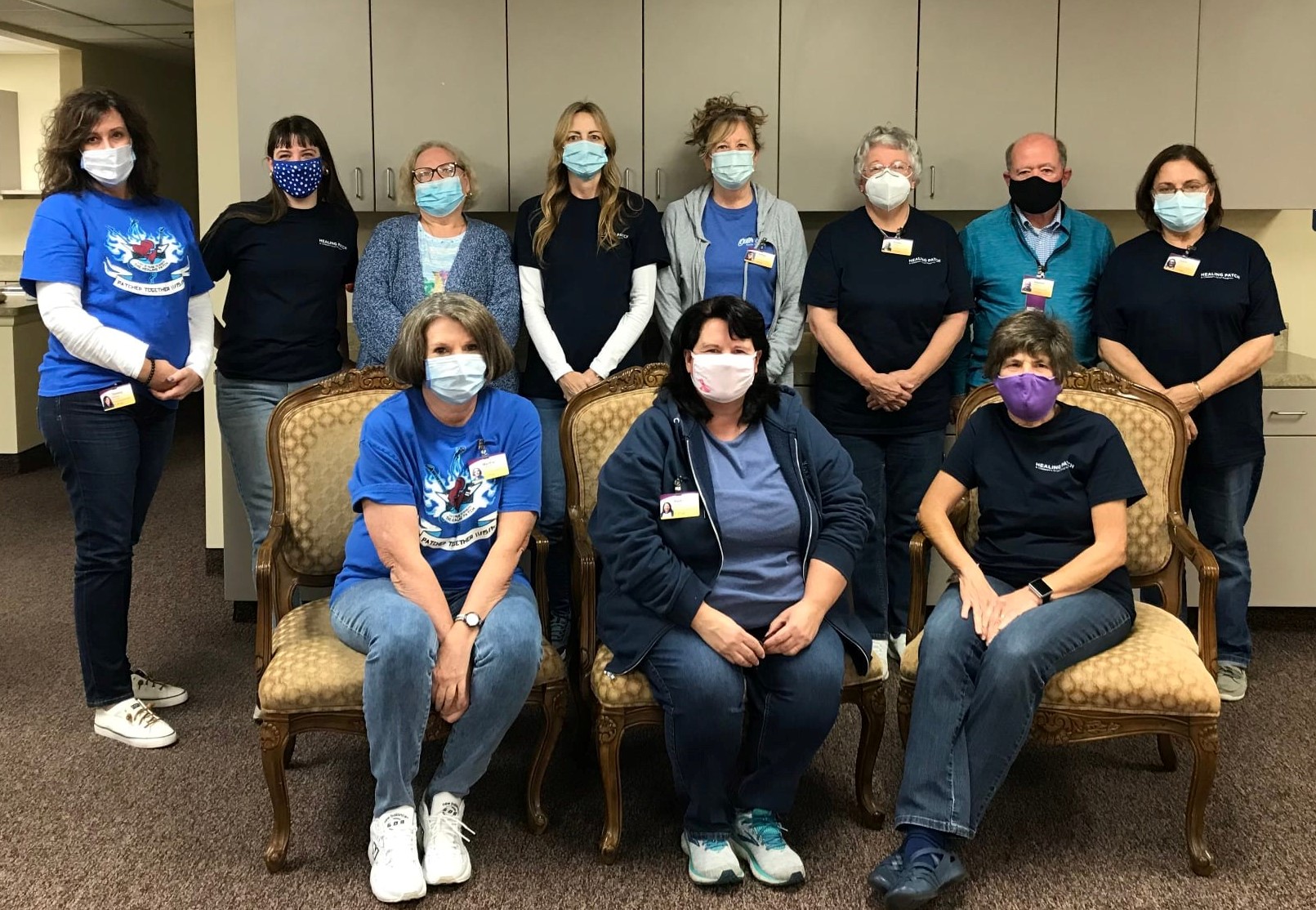 Please RSVP attendance for the Open House by contacting Volunteer Coordinator/Grief Specialist Shalen Steinbugl at 814-947-7140 or This email address is being protected from spambots. You need JavaScript enabled to view it..
The Healing Patch is a free peer support program for children to connect with others facing a similar loss and for families to embark on a journey of healing together.
Volunteers are the driving force of the family/peer support sessions that take place in the centers as they serve in various roles: facilitating group activities, greeting families, serving food, and completing sewing projects, such as memory bears and memorial pillowcases that give children a tangible connection to their loved ones. Group nights take place two evenings a month from September to May.
"The volunteers are truly the heart of the Healing Patch program," Steinbugl says. "They provide kindness, compassion and stability for children during a time when their lives may feel so unfamiliar and out of their control. We are so fortunate at the Healing Patch to have such a close-knit group of caring individuals who will go out of their way to make sure a child feels safe and supported."
In addition to the family sessions that are held at the Cambria center, the Healing Patch offers in-school support for children who cannot attend a center, educational presentations in schools and the community and an expansive Lending Library of resources.
Current Cambria Healing Patch volunteers wore blue last November in observation of Children's Grief Awareness Day.
About the Healing Patch
The Healing Patch Children's Grief Program began in 2006 as a free peer support program for children and their families who have suffered the loss of a loved one, such as a parent, sibling, grandparent, or close family member. Since that time, the program has expanded to support children through in-school services, grief resources and other community services. Sharing memories and experiences allows grieving children and families to discover that what they are going through is normal and that hope and healing are possible. The Healing Patch is a free service to the community and relies on individual and community donations, grants and fundraising events for support. To learn more, call 1-800-445-6262 or visit homenursingagency.com.