1/18/2023 Those dealing with the death of a loved one can find comfort and healing through connecting with others and sharing emotions and memories. The same is true for children who are mourning, and the Healing Patch Children's Grief Program provides a safe environment for grieving children and their families to relate through creative activities.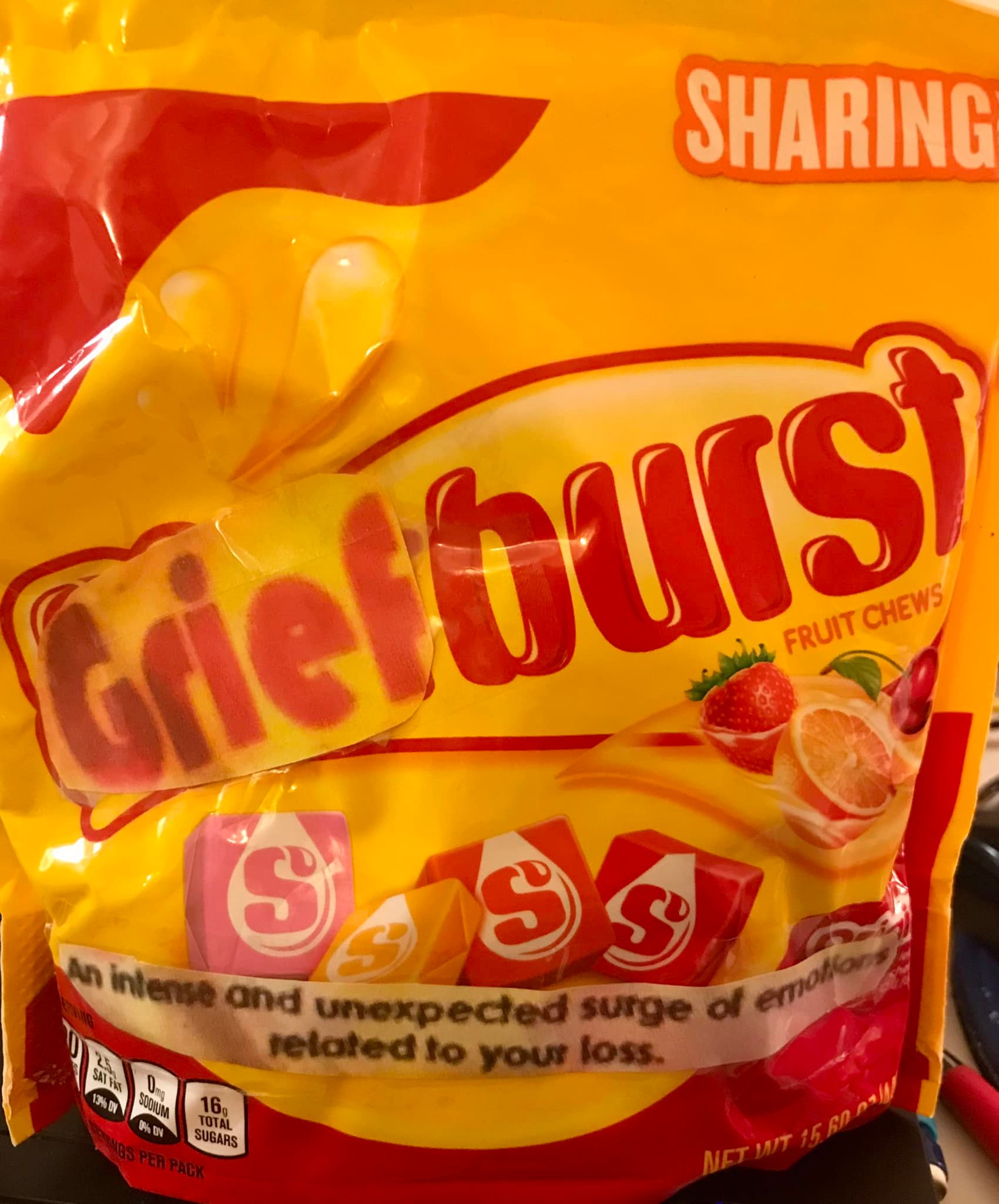 The Cambria Healing Patch Tween Room participants, led by volunteers Monica Klatt and Pam Wasnick, recently engaged in a "Grief burst" discussion using Starburst® candies. Volunteers explained a grief burst is an intense and unexpected surge of emotion related to the loss. The selected color gave a prompt to discuss a memory, food, smell/sound, or person/place/time of year that triggers their grief. This allowed a space to share and normalize strong feelings after a loss to death.
"It is amazing that simply linking a Starburst® color to a grief trigger opened the door to conversation," shares Healing Patch Coordinator Melody Ray. "Participants were able to share a song, food, place, or something else that brought on an unexpected wave of emotion. Through these discussions, the Tweens were reassured that their own 'grief bursts' are normal and found greater connection with one another through shared experiences. We are so grateful for the support of the Benjamin Bosler Fund of Community Foundation for the Alleghenies for the $500 grant to cover this grief activity project and others in the future."
Healing Patch services are offered free to grieving children and families at centers in Altoona and Ebensburg and at schools in Bedford, Blair, Cambria, and surrounding counties. To learn more about local grief resources or to refer a child/family for services, please contact the Healing Patch at 1-800-445-6262 or visit homenursingagency.com.
About the Healing Patch
The Healing Patch Children's Grief Program began in 2006 as a free peer support program for children and their families who have suffered the loss of a loved one, such as a parent, sibling, grandparent, or close family member. Since that time, the program has expanded to support children through in-school services, grief resources, and other community services. Sharing memories and experiences allows grieving children and families to discover that what they are going through is normal and that hope and healing are possible. The Healing Patch is a free service to the community and relies on individual and community donations, grants, and fundraising events for support. If you would like to support the Healing Patch by donating or volunteering, please contact us at 1-800-445-6262 or homenursingagency.com. The Home Nursing Agency Foundation is supported by the United Ways of Bedford County, Blair County, Huntingdon County, and the Laurel Highlands.