8/5/2015 A recent broadcast of WTAJ news shared the story of the Michael E. Ward family's support of the Agency's Nurse-Family Partnership program, along with a local family sharing how the program has helped them as new parents.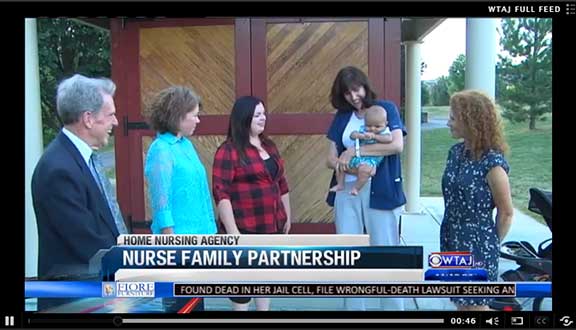 By Carolyn Donaldson | This email address is being protected from spambots. You need JavaScript enabled to view it.
It mentors income-eligible first-time mothers like Brittany take care of her 3 1/2 month old son Zelik.  
Michael Ward sees firsthand the importance of assisting these young caring parents to help their children succeed as they grow.
"There's really no owner's manual for the first time baby and so it's critical that they have a nurse to go from pregnancy all the way through the second year."
New Dad Eric Nouglozeh adds, "If everybody got this kind of support, it would be a really big help, especially for parents like us."
Since 2002, about 1,400 families have benefited from this free and voluntary program in a 6 county area.