11/23/2015 Home Nursing Agency services in Huntingdon County were featured as a support to help family caregivers keep their loved ones at home where they want to be.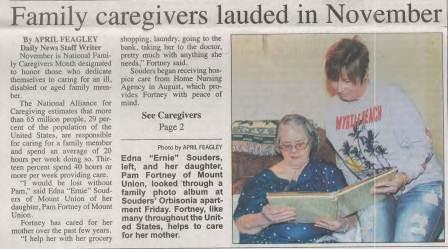 November is National Family Caregivers Month designated to honor those who dedicate themselves to caring for an ill, disabled or aged family member. 
See full story as it printed in the Daily News.